General Information
Our Services & Costs
If you are a self employed individual you must prepare a set of financial statements once a year which shows your business income less business expenses which leaves you with your taxable profit. It is this profit along with any other income you may have which will form the basis of your tax return.
The Revenue Commissioners apply the concept of "Self Assessment" which in effect means that you are 100% responsible
It is a given that you will have to register for income tax (see business start-up section), however you may also have to register for Payroll Taxes (PAYE/PRSI) if you have any employee's.
for the figures in your own return and they will INITIALLY accept all such returns, however the system has many checks and balances to it, and any returns for any taxes which are not in line with their expectations may be subject to a detailed review (see section on revenue audits).
Depending on your turnover and type of business you may be obliged to also register for V.A.T.
No matter what type of business you are in you will need to keep, at the very least, good basic accounts which capture your sales/purchases and monies paid/received.
We can provide a full annual package to clients which is designed to meet all of your requirements for the entire tax year, which would include:
Annual Financial statements
Form 11 (income tax return)
Payroll/VAT returns assistance
* Typical packages range from €600 plus  per year, which can be paid by monthly standing order.
** We provide our clients with on-line accounts software and practical support.[divider top="0″]
Rental Income/Landlords
What types of Rental Income are there?
Allowable Reductions
Our Services
Rental income from letting a house, flat, apartment, office, building etc. is the most common type.
Ground Rent
Rates
Maintenance
General Repairs (Capital Expenditure excluded)
Insurance
Management Fees: paid to an agent e.g. rent collection
Service charges (water/refuse etc.)
Advertising for tenants
Accountants fees for preparing rental accounts 96/97 onwards
Wear and Tear – Depreciation of furniture and fittings – With effect from 4 December 2002 the allowance is 12.5% per year over 8 years
Interest – Relief is due on interest paid on loans to purchase, improve or repair a residential premises (some exceptions)
We provide our clients with on-line accounts software and practical support
Revenue Audit & Records
What is a Revenue Audit?
What Records must I keep?
How long must I keep Records?
Our Services
Under Self-Assessment, your tax return will normally be accepted by Revenue. However, your tax return may be selected for audit, in which case your records will be examined.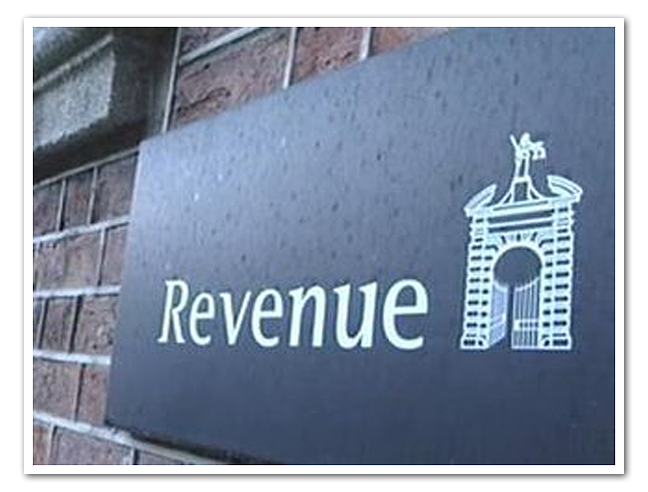 A Revenue audit is an examination of your tax return and records by a Revenue official to ensure that all profits, income and chargeable gains, where relevant, are correctly calculated and that none are omitted from the return.
An audit may also be carried out to check that tax credits, reliefs, etc. claimed are due.
Every year, a number of taxpayers are selected for audit. A taxpayer may be selected for varying reasons or on a random basis.
You must keep full and accurate records of your business from the start. You need to do this whether you send in a simple summary of your profit/loss, prepare the accounts yourself, or have an accountant prepare them. The records you keep must be sufficient to enable you to make a proper return of income for tax purposes and will depend on the nature and size of your trade, business or source of income. The records kept must include books of account in which:
all purchases and sales of goods and services, and
all amounts received and all amounts paid out are recorded in a manner that will clearly show the amounts involved and the matters to which they relate.
All supporting records such as invoices, bank and building society statements, cheque stubs, receipts, rent books, etc. should also be retained.
You must keep your records for six years unless Revenue advises you otherwise.
We can liaise with the Revenue Commissioners on behalf of our clients on a number of issues.